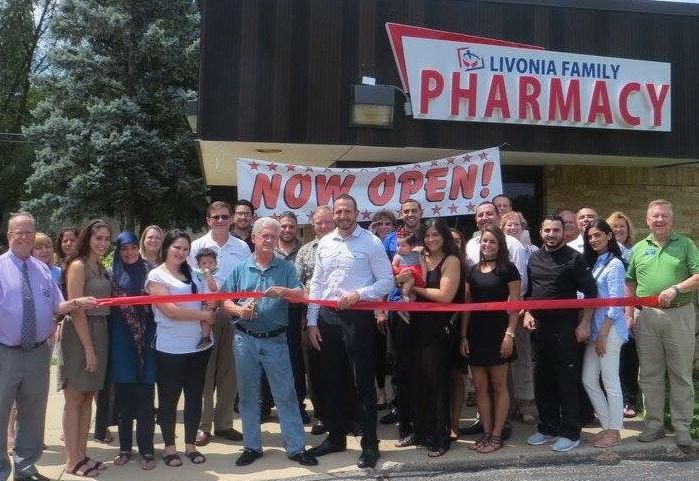 We are an independent and family owned pharmacy servicing the Livonia community and surrounding areas. At Livonia Family Pharmacy, we strive to provide the most outstanding customer service while your health remains our top priority.
Our customer service is unmatched and we provide services you will not find elsewhere. We offer free delivery for all customers and have a full service drive-thru to make your busy lifestyle more convenient. Also, we understand that many individuals have financial hardships so we will do anything and everything possible to help reduce that burden on you. If you do not have insurance, we promise to give you the lowest cash price around, guaranteed.
Please allow us to take care of all your healthcare needs and we will stop nothing short of exceeding your expectations!
Meet Your Pharmacist
Alex Chehab is the pharmacy manager and business owner at Livonia Family Pharmacy. He graduated from Michigan State University in 2010 and went on to attain his Doctor of Pharmacy degree at Massachusetts College of Pharmacy and Health Sciences in Boston.
He decided to become a pharmacist because of the vital role they play in healthcare and the ease of access they provide to patients when it comes to their health. He believes that pharmacists, in collaboration with doctors and nurses, can really help to improve patient health.
Alex decided to open his own pharmacy to focus on providing outstanding customer service that you will not find anywhere else while helping to put patients on a path towards a healthier life.
During his personal time, Alex enjoys playing and watching sports with friends and family. He also enjoys holding health events at local community centers and senior living communities.